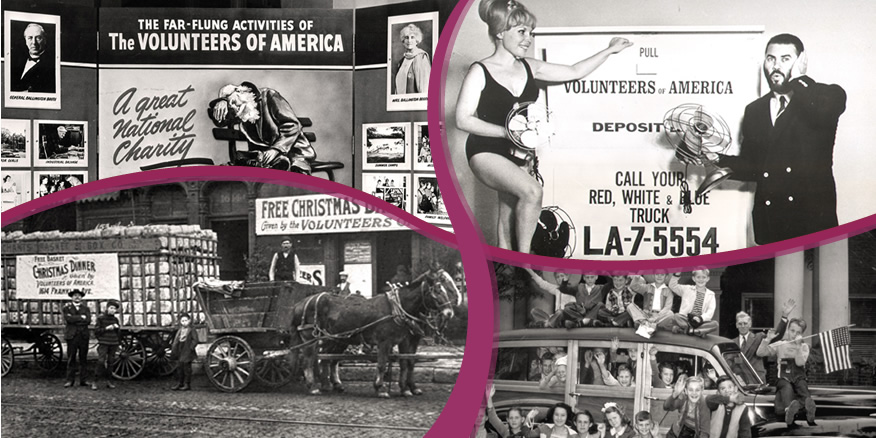 Volunteers of America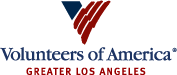 Volunteers of America of Greater Los Angeles was established in Los Angeles in 1896 in what was then a bustling community of 100,000. The most serious social ills have not markedly changed; what has changed is the scope. We now serve more than 40,000 people annually ranging from prenatal to the elderly. From East LA to the Westside, and from North Hollywood to Long Beach, we continue to be at the forefront of social service.
We target men and women, families, the elderly, and veterans who for any number of reasons have become impoverished and are vulnerable to homelessness, substance abuse, illness, violence and crime, and are ready to transform their own lives. We identify at-risk children and youth from underserved communities who are unwittingly poised to become the next generation of teen mothers, absentee fathers, and welfare recipients, and help guide them towards an empowered future.
15,000 HOMELESS PEOPLE ARE TRANSFORMED IN 15 VOALA PROGRAMS ANNUALLY Our specialized programs provide relief and support services to homeless individuals and families. We provide basic needs, emergency shelter, employment-centered programs, transitional housing, benefits and legal advocacy, computer skills, employment referrals, transportation services, permanent housing placement, and daily therapy groups.
VOLUNTEERS OF AMERICA ROTARY HOUSE Volunteers of America's newly named Rotary House is a place of shelter, dignity and hope on Skid Row. The renovation of the 20,000 sq ft facility will allow increased capacity and services for as many as 1,800 homeless men and women annually, with a special focus on the needs of the steadily increasing influx of homeless veterans. Rotary House is a caring community offering an enhanced continuum of services to assist with the transition out of homelessness. Rotary House provides transitional housing and programs for those coping with unemployment, drug and alcohol addiction, and/or mental illness. All programs offer 3 meals a day, job development and placement, therapy groups, case management, and life skills classes.
What a homeless veteran faced with PTSD, Traumatic Brain Injury, drug/alcohol addiction, unemployment, family break-up, and incarceration needs is a safe place to live, 3 meals a day, mental health care, addiction treatment, job training, and perhaps most importantly, a caring community. One of the new programs that will operate at Rotary House is Safe Haven at the Barracks, an innovative program for chronically homeless veterans for whom other services have proven unsuccessful. The goal is to help them create their own pathway out of homelessness, give them a level of support that will allow them to obtain housing, and with continued involvement, to ensure long-term stability. Offers individualized case management, mental health and addiction treatment, transitional housing, classrooms and computer center, job training and placement, and permanent housing placement.

SOME PEOPLE CAN'T IMAGINE DOING WHAT WE DO. WE CAN'T IMAGINE NOT DOING IT.
www.voala.org