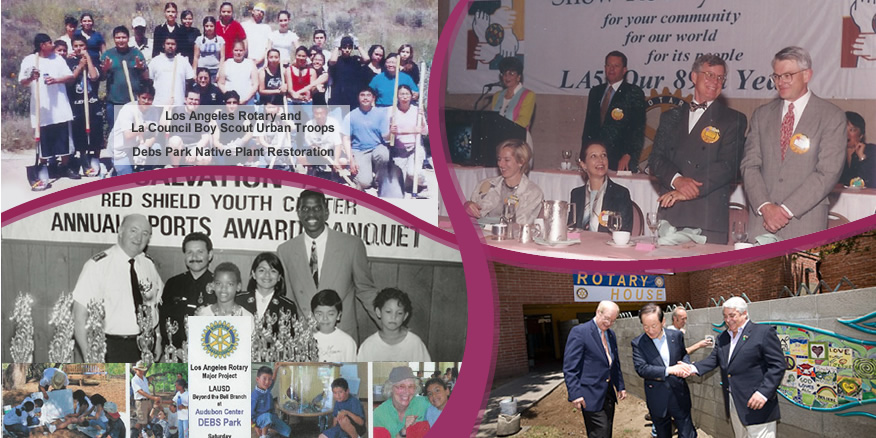 Rotary Club of Los Angeles
ROTARY CLUB OF LOS ANGELES GIVES $500,000 TO VOLUNTEERS OF AMERICA
GREATER LOS ANGELES IN HONOR OF CLUB'S 100TH ANNIVERSARY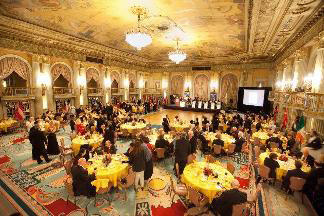 To kick off a year-long celebration of The Rotary Club of Los Angeles' 100th anniversary, the club has announced a gift and pledge of $500,000 to 112-year-old Volunteers of America Greater Los Angeles. The official announcement will be made to club members at the May 30 meeting beginning at 12:00p at the Los Angeles City Club, 333 South Grand Avenue in Los Angeles.
The purpose of the gift and pledge is to help complete the $2.5 million renovation of VOA's Transition House, located at 543 Crocker Street in Los Angeles. The Transition House is one of the cornerstone facilities in Downtown Los Angeles' Skid Row area that assists the homeless in finding permanent jobs and housing.
It has been in operation since the early 1980s when the City of Los Angeles and the United States Housing and Urban Development Department provided funding to convert three commercial buildings in the area to a shelter for 130 homeless men. Over the past 25 years, programs in the Transition House have helped more than 28,000 individuals transition their lives out of homelessness.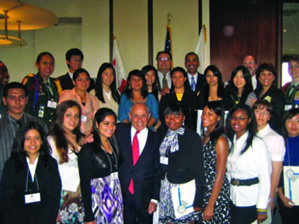 In honor of their commitment to VOA-LA, they will rename the Transition House "The Rotary House." In addition, this partnership creates opportunities for Rotarians to get personally involved, such as serving as a mentor, providing employment opportunities and to become involved in transforming people's lives.
The gift/pledge consists of a $150,000 gift from the Rotary Club of Los Angeles Foundation and a $350,000 pledge to be raised by the club.
"In 1983, I began working downtown, when a lot of the tall buildings you see today were just parking lots. A lot of homeless people I saw in 1983 are still the same ones I see today. I believe we can change this through this partnership. I am proud of Rotary Club Los Angeles and the huge impact we are making to help transform lives," said David Bland, incoming president.
The Rotary Club of Los Angeles is one of the oldest and largest clubs in Rotary. It was organized on June 25, 1909, and was the fifth club to receive its National Charter on August 18, 1910, hence the name "LA5".
With more than 400 members, we are one of the largest and oldest Rotary Clubs in the world. Through networking, special programs, projects and speakers, Rotary provides information and opportunities to make a positive difference and build business.
LA5 has a tradition of charitable service, including hands-on projects, donations, scholarship awards and capital improvement grants. Last year, LA5 donated over $150,000 in major project support, over $100,000 in community service grants, and over $200,000 in college scholarships.
The first major project that LA5 adopted was D.A.R.E. (Drug Awareness Resistance Education) to teach school-aged children how to resist the dangers of drug and alcohol abuse. This program is now widely used and respected worldwide.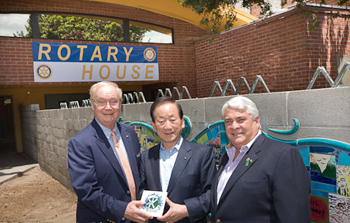 For more than 100 years, Volunteers of America Greater Los Angeles has been there for those who need it most. From at risk youth to homeless veterans, from recovering addicts to the frail elderly, VOA-LA provides a range of supportive and empowering services benefiting more than 30,000 people in the Los Angeles area.
VOA's programs and services are dedicated to bringing relief to people in need, working to rebuild lives and assisting people to help reach their full potential. VOA focuses on bringing high levels of care to clients through safe, nurturing environments where men and women can learn new skills for responsible, independent living.
FACT SHEET 2010 HISTORY LISTING OF MAJOR PROJECTS