CUSTOM ORDERS
With custom orders, you can build your own bag, by picking your: artwork, swatch, handle and bag design. An additional fee of $10 applies to custom orders.
Our most popular custom order bag is the Ultrasound Baby Diaper Bag. Provide us with a picture of the baby's ultrasound. All personal artwork is returned to the customer upon completion.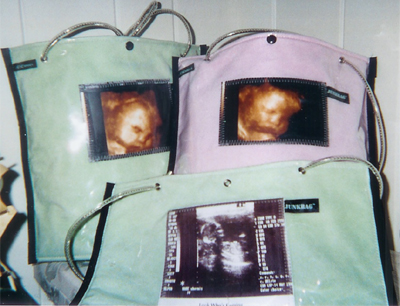 Lead time for custom orders is 2 to 4 weeks.
FOR CUSTOM ORDERS, PLEASE CONTACT US AT
(818) 347-2247